Doctors & Staff
Meet the experienced and friendly doctors and staff who make Vision Source – Professional Eye Care the leading provider of vision care products and services in Statesboro.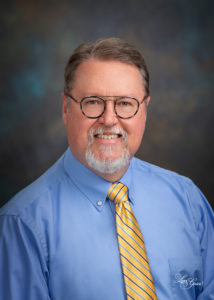 Dr. Horace Deal, O.D. graduated from the Southern College of Optometry in Memphis, TN in 1997. He completed his internships at Clayton Eye Center and Gottleib Vision Group. While he was an intern he specialized in pediatrics, low vision, vision training, glaucoma and cataracts.
In August of 1997, Dr. Deal joined the staff of Professional Eye Care of Hinesville as an Associate Optometrist. Dr. Deal came to Statesboro in May of 2000 to purchase Becker Eye Clinic from Dr. Sherri L. Becker on July 1st the same year.
He has won many awards, including Georgia Young Optometrist of the Year in 1999. He is very active in the Statesboro community and also with Georgia Southern University. In 2000, Dr. Deal began serving as the GSU Team Optometrist. He is an alumnus of the 2002 class of Leadership Bulloch. Dr Deal is also active in his profession and is currently serving as Past-President of the Georgia Optometric Association. Dr. Deal lectures regularly on topics such as ocular allergies, contact lenses and sports vision related topics.
Dr. Deal is married to Caroline Benton of Hinesville and they have a daughter Emmaline and a cat named Iris.
---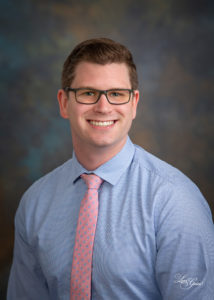 Dr. Dylan Piette, O.D. originally from Brantford, Ontario, graduated from Illinois College of Optometry in 2019. Prior to his graduate studies in the Windy City, he attended Queen's University in Kingston, Ontario, where he was active with research groups while earning degrees in both Biochemistry and Business. His optometric interests include scleral contact lenses and ocular disease, specifically management of Glaucoma, Diabetic Retinopathy and Dry Eye Disease.
He completed his externships at Marietta Eye Clinic, a dual ophthalmology/optometry clinic in Marietta, Georgia, Wm. Jennings Bryan Dorn VA Medical Center in Columbia, South Carolina and Brant Family Eye Care, a private practice in Brantford, Ontario. During his training, he gained experience in specialty contact lenses, which is where he became passionate about scleral lenses and providing better visual quality to patients diagnosed with extensive corneal diseases including Keratoconus.
He thoroughly enjoyed working with the veterans at the Medical Center, where he focused on Glaucoma, Dry Eyes, Diabetic Retinopathy and Macular Degeneration management and treatment. During his fourth year rotation at the Illinois Eye Institute and Brant Family Eye Care, he received additional training in urgent care and pediatrics, including Myopia control.
Growing up, Dr. Piette was active with sports, and spent much of his time playing competitive soccer and basketball. He is looking forward to getting involved with local recreational sports and volunteering with various youth sports leagues in the area. Dr. Piette is also an avid board game player and is currently looking to adopt his first dog from a local rescue shelter.
---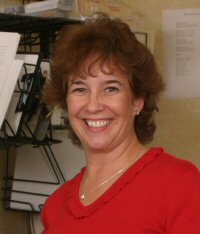 Brenda Bigley, Office Manager – Brenda has worked with Dr. Deal since he began practicing in Statesboro in 2000. Prior to that she worked for Dr. Becker for 7 years. Brenda serves as the Office Manager and is also cross-trained in all aspects of practice operations. She is a native of Western Pennsylvania and has lived in Statesboro with her very wonderful husband Jim, and daughters Amy and Katie since 1991.
---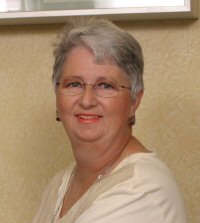 Carol Hart, Insurance Specialist/Accounts Receivable – Carol has worked for Dr. Deal since 2001 as the insurance specialist and also in a nursing capacity. She is currently in charge of all insurance issues in the office. These include verification of benefits, checking claims status and claims review and appeals. She also handles patient questions and concerns regarding their insurance benefits. She is originally from Pennsylvania and moved to Georgia 36 years ago. She has been a nurse for forty years and an insurance specialist for nineteen years. She lives in Sylvania and has four children and eight grandchildren.